About us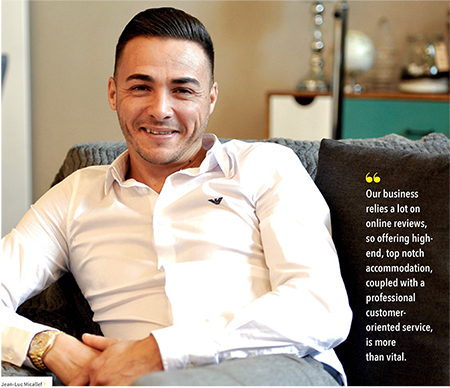 We are a short-let company specializing in the provision of quality accommodation to language schools and foreign students coming to Malta for internships. Our team manages a wide spectrum of tailor-made solutions that can be inclusive of all bills, cleaning expenses, maintenance and possible unforeseen issues that could crop up from time to time. Unless otherwise specified, we try our best not to place students with others that speak their same mother tongue, thus encouraging the use of English, and thus making integration faster and easier for our clients.
Thanks to a wealth of experience in the property and management industry, along with an advanced online system to help manage different requests simultaneously, we guarantee a top-notch service. We offer professional cleaning services on arrival/departure and may also include weekly cleaning, as is the case with the language students we cater for. We also carry out regular inspections on all our properties to ensure that the high quality we have become so well known for is maintained throughout. Moreover, any unforeseen issues related to maintenance or specific requests are usually dealt with on the same day, provided the request is lodged with our team by 1500hrs.
In line with our commitment to safeguard our environment, all our apartments have been fitted with energy-saving appliances and all our tenants are provided with recycling bags to help promote the separation of waste. We have also invested heavily in coin-operated meters to ensure there is no unnecessary wastage of electricity. The reason for these 'green', Progressive initiatives is two-fold: a sustainable business and an equally sustainable environment.
Our business relies heavily on online reviews, which makes it imperative for us to continuously offer high-end, top quality accommodation, together with a professional customer-oriented service in our quest to remain
Every year, our company donates a sum of money towards several charities. Not only because it is our corporate social responsibility to do so, but because we very much believe in helping those who are less fortunate than us
To learn more about our company and how we can assist you, email us at [email protected] and we will do our utmost to help you in the best way possible.